---
😍50% OFF+FREE Delivery😍
⬇ As seen on ⬇
It can massage your feet, reduce pain or sore feet caused by long-trip-walking or long-time-standing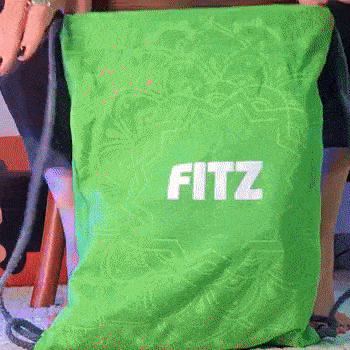 Based on customer feedback, the new MYWIFE has improved buttons to stimulate different reflex zones with different intensities. The buttons are also more comfortable to the feet, allowing you to feel the invigorating massage for longer!
Jade buttons were added to improve balance not only to the body, but also the mind.
With stronger and better materials, the new MYWIFE comes with a reusable bag, extra buttons and a surprise gift!
Features:-
 Premium Quality:

 

Made with high-grade PU and EVA material, ACUPRESSURE PADUKA ensures sturdiness and durability. The base of the slippers is non-slipping so you don't have to worry about slipping.
Ergonomic Design:

 

The upper part of the shoe is designed according to the acupuncture points of the human foot, which makes it tighter and the massage effect is better.
Adjustable Strap:

 

Made for all, it comes in different sizes to fit everyone. You can also use the adjustable velcro strap to increase or decrease the slipper size and to find your ideal fit.
Wear Daily: By wearing the slippers regularly, you can achieve total relief and stress-free routine.
 Easy and Effective:

 

There are 41 rotating acupressure points to massage your foot by stimulating the reflection points on your sole. Each point is dedicated to the betterment of our internal organs.
 Benefits: 
Relieves Aches and Pains:

 

Foot reflexology helps alleviate backaches. Designed to soothe foot/ heel pain & tension due to arthritis, neuropathy and other ailments
Lowers Blood Pressure:

 

High blood pressure, can be controlled with regular foot massage. Studies have also found that foot reflexology may help reduce systolic blood pressure and triglyceride. 
Your Own Foot Spa Anywhere, Anytime:

 

Enjoy a mini shiatsu treatment when walking or even standing by wearing ACUPRESSURE PADUKA.
No More Painkillers:

 

Forget minor body pain! Using ACUPRESSURE PADUKA gradually can help you get rid of headaches, neck pain, back pain, shoulder pain, leg cramps, etc. without taking any painkillers.
Stimulates the Body:

 

There are specific points on the surface of the ACUPRESSURE PADUKA with Acupressure Knobs which touch and stimulates your entire Body.
How to Use?
Use it with or without socks
Adjust the magic velcro straps around your feet
Do house chores or just stand from 10 to 15 minutes per day

Done! You will start seing results after

2 weeks!
---
  Frequently Asked Questions :
1. Do we have to walk around in the shoes for 15 Mins or can we sit in them
A:You can sit in them but they work off of pressure. I wear them when sitting but find them most effective when walking.
 2.My shoe size is a men's 9.5, sometimes a 10 sized sneaker works. i ordered the medium since 7-10, & i'm 9.5. now i am thinking they may be too small?
A: Mine fit perfectly.
 3. Does it actually work ?
A: I find them somewhat helpful in the day to I crease circulation after sitting at my desk for hours at a time
4. What is the Return Policy?
A: We accept hassle free 7 days return policy. You can WhatsApp us on the  button on your right bottom of the screen.
5. What is the Shipping Time?....
A: It is within 2 to 5 days. Order processing time is 24-48 hours.....
6. Is Cash on Delivery Available?
A: Yes,  Cash on Delivery is always available........